Ballet Project OC – Content and Fundraising Campaign
Ballet Project OC is in the process of Creating Content Sales as well as Promoting our Crowd Funding Campaign for the 2021 / 2022 Season and beyond.
Our Goal is the fund 16 Professional Contracts for a full year (52 weeks) as well as a New Facility for Dance in a New Creative Environment.
We ask for assistance from our audience members, donors, fans, and patrons of all ages to help us spread the word by taking on a small roll of a "BPOC Ambassador"!
In 2022, we will be having events in Jan 2022, Feb 2022, March 2022, and a potential regional tour in June 2022. Many exciting events are ahead for BPOC and this is where we are requesting assistance.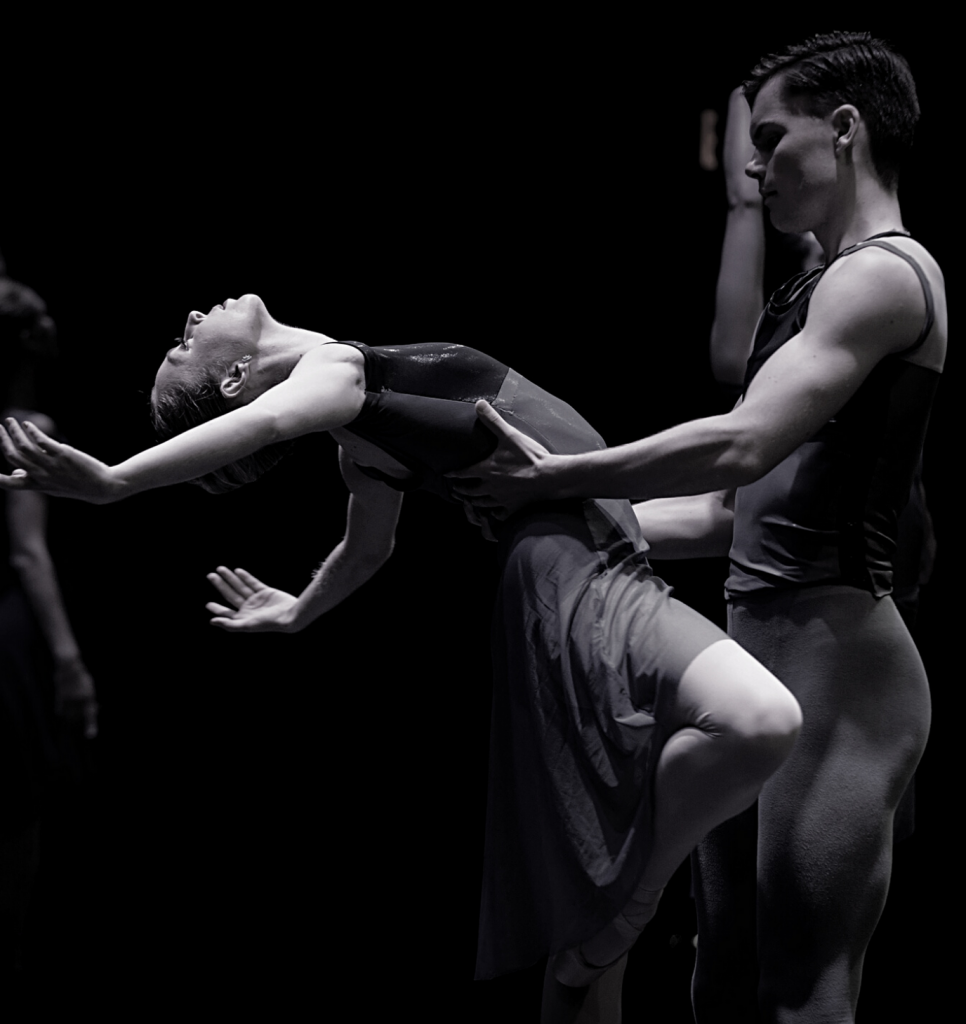 Ballet Project OC
Contribute to the BPOC 2021 / 2022 Season
Ballet Project OC – Digital Series
Come enjoy your favorite performances from Ballet Project OC all the way from the beginning!
Valentine's 2021 and Spring Experience 2021
Help support the BPOC Summer celebration event and join the Insider Club!

Featured Choreographers
Featured Dancers
If you would like any assistance with your ticket purchasing needs please feel free to reach out to us at
To the Ballet Project OC Donors and Patrons
We are proud to bring us new, exclusive content of the behind the scenes process, new fun videos, special member messages, and an insider's view of how we create new works, new productions, and our getting to know the Artists of Ballet Project OC. The Journey of Creating Art, Choreography as well as the Interpersonal Relationships of the Company!
Join our Insider's Club Today by making a donation to BPOC
Make a contribution to Ballet Project OC

---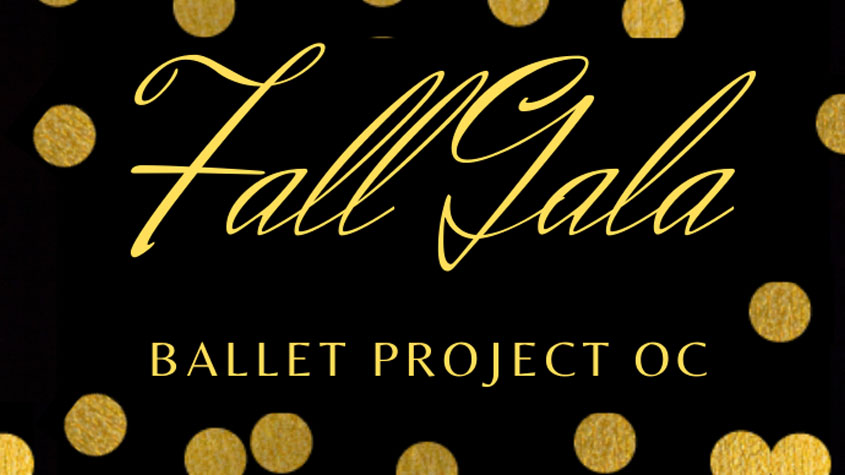 Ballet Project OC – Fall Gala Performance
The Ballet Project OC Gala is our very first Fundraising event. The Goal of this event is to assist Ballet Project OC with 2021 / 2022 Season Contract Funding, New Location Funding for Professionals Artist and The New "Academy of BPOC" Ballet School to be created in 2022.
Exclusive member content
Access Now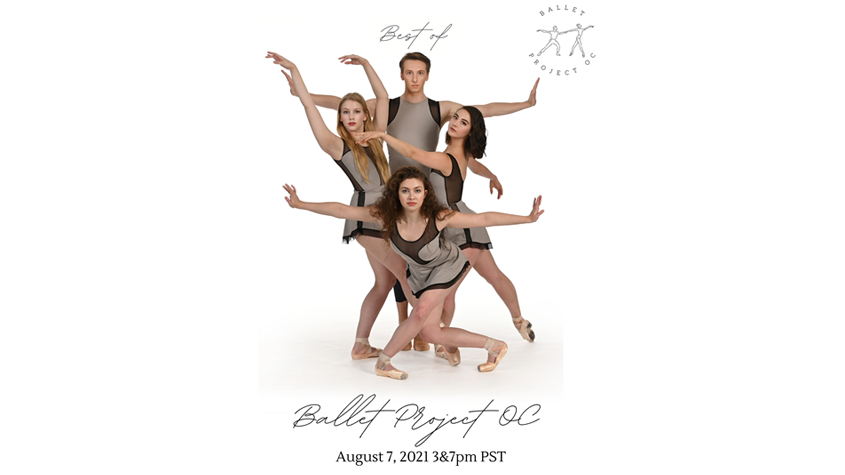 Ballet Project OC - Summer Celebration - August 7, 2021 Encore Presentation
This is for the 3pm Live Broadcast! Ballet Project OC and their 16 Professional Artists bring back the 10 best Choreographic Works of the 2020 – 2021 Season. Choreographic works by the Ballet Project OC Team and Creative Content to Celebrated the culmination of the Season!
Access Now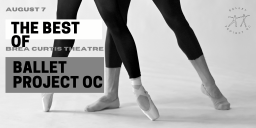 Ballet Project OC - Exclusive Insider Content
New Exclusive Content along with behind the scenes videos and up to date information on all things BPOC await you. Join our Insider's Club by making a donation via our 501c3 Processing company. All donations are tax deductible when processed via our 501c3 processing company. The "Insiders Club" is a new feature for our most loyal fans, ticket holders, advertisers, donors, and patrons. This new feature allows our Artists to show our community the inside view of how we bring Artists together, create new works and share those interpersonal moments with our community.
Access Now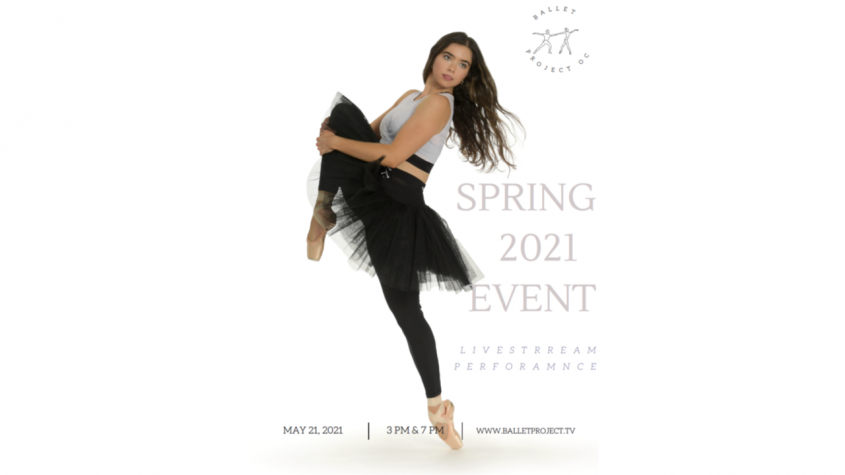 Ballet Project OC - Spring Experience - May 22nd, 2021 - 3pm PDT
This is the encore presentation of the May 22nd, 2021 3pm show. Virtual Tickets can still be purchases by clicking on the Green Ticket Purchase Button. If you would like any assistance with purchasing your "Encore" Virtual Seat please feel free to reach out to us. Thank you to our Sponsors and Donors for your support!
Access Now