This is the Best of BPOC Summer Show from 2021 Featuring a return of the TOP 10 Works from the BPOC 2020 / 2021 Season
Tickets can be purchased at the following link
To the Ballet Project OC Donors and Patrons
We are proud to bring us new, exclusive content of the behind the scenes process, new fun videos, special member messages, and an insider's view of how we create new works, new productions, and our getting to know the Artists of Ballet Project OC. The Journey of Creating Art, Choreography as well as the Interpersonal Relationships of the Company!
Join our Insider's Club Today by making a donation to BPOC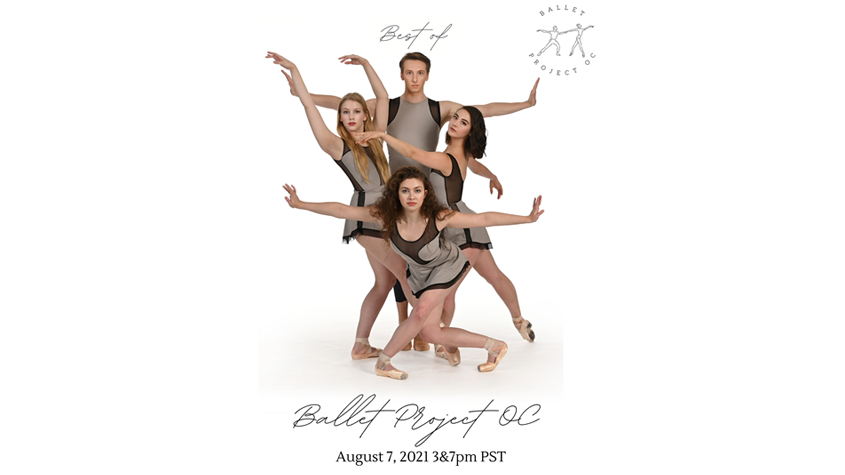 Ballet Project OC - Summer Celebration - August 7, 2021 Encore Presentation
This is for the 3pm Live Broadcast! Ballet Project OC and their 16 Professional Artists bring back the 10 best Choreographic Works of the 2020 – 2021 Season. Choreographic works by the Ballet Project OC Team and Creative Content to Celebrated the culmination of the Season!
Watch now
If you would like any assistance with your ticket purchasing needs please feel free to reach out to us at