Description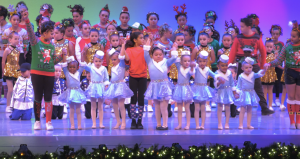 CFD Holiday Show Cast B Friday 5:00PM
American Video Artists has been producing CF Dance Videos for the last 7 years. 
We produce a multicam video with beautiful visuals captured with 6K cameras
and audio right from the digital sound board at Anaheim Center for the Performing Arts at Servite.

Your copy will be released to watch on Christmas Day forward, right on your computer ready to stream.
90 days after release you will not only be able to stream the video but
will be able to download your very own MP4 copy.