Description
"Back to the Heart"
The True LA Dance Moves Experience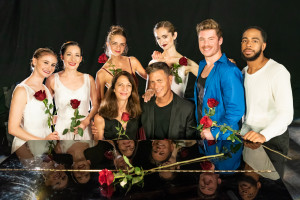 A Dance Film and Documentary
Available Now for Viewing!
Note: An Extended Viewing Period is available through 8/31/2022 after the initial showing.
LA Dance Moves, directed by Nancy Paradis​, is thrilled to collaborate with award-winning filmmaker and composer
Frederick Keeve in an intimate and innovative live filming and concert.
The LA Dance Moves Experience is a concept-based theme work, in which the composer is part of the
choreography in order to intimately bind the music with the dancers.
Performing in-the-moment with live, improvisational piano, you will witness art being created in real time as the ensemble respond to Frederick's music for the first time.
You will be part of an improvisational piano and dance concert of visual and emotional beauty.