Anaheim Hills native Ally Helman is expanding opportunities for local dancers as owner and artistic director of Ballet Project OC and Ballet Project TV.
Written by: Astgik Khatchatryan published at: https://www.orangecoast.com/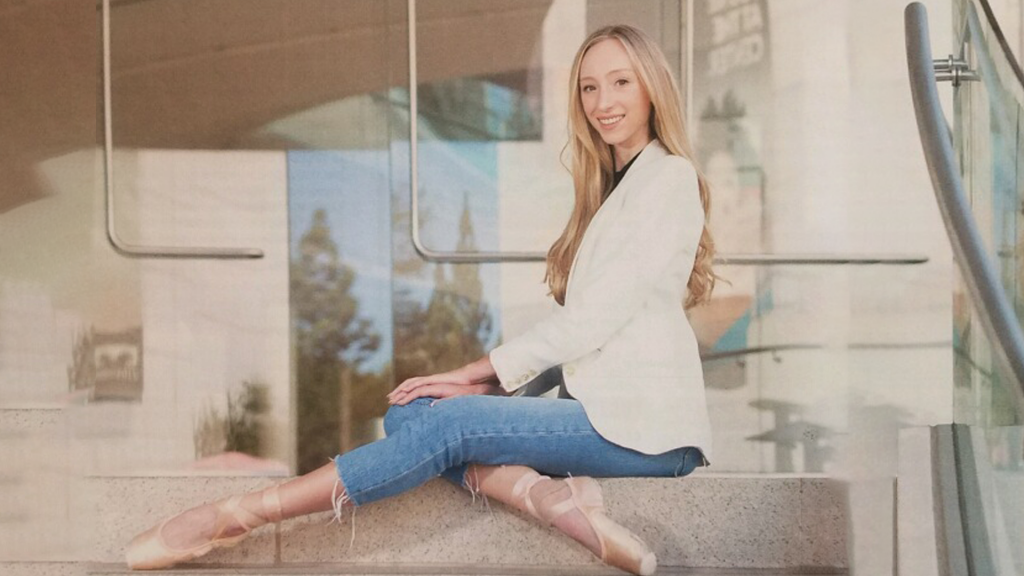 What's your dance background?
When I was 14, I moved to New York City to train at The School of American Ballet. After graduation, I was fortunate enought to get an apprenticeship with New York City Ballet. Due to a change in directorship, I then went on to dance with Pacific Northwest Ballet in Seattle. I was only there for a few months when the pandemic hit, and I moved back to Orange County.
Tell us about Ballet Project OC.
I actually started it in 2019. As professional dancers, we have summers free. We grab any teaching or performing job we can get. So I started this company to provide more opportunities for my peers. And once we were all home durring the pandemic, I thought, "This is perfect: Let's dance and create while everything's shut down."
We've created more than 20 new works and employed more than 20 people. So far, we've had six shows (with five original pieces each) and a "Nutcracker."
How did you make the shows happen?
We performed in an empty theater. My father, Jon Helman, helped us create a digital network called Ballet Project TV so we could livestream our shows. And then we started livestreaming other companies shows as well.
What's next for Ballet Project OC?
Even beyond the pandemic, we're hoping to keep growing our streaming site as a hub for dance fans - a central place they can go to see people dance across the country.
Currently we're raising funds with the goal of employing 16 dancers full time for 52 weeks. And we have a show planned for early spring.