KNIGHTS OF THE ROUND TABLE, KING ARTHUR, MERLIN AND QUEEN GUINEVERE ARE EVERYDAY DISCUSSION TOPICS FOR ARTISTIC DIRECTOR KIM MASELLI, AS ARE CONVERSATIONS ABOUT FAIRIES, DRAGONS AND GIANTS.
Pacific Festival Ballet premieres the legend of "Camelot" in a new and exciting production at the Thousand Oaks Civic Arts Plaza.
This is not a creative first for the company. Hollywood composer Eric Allaman and Maselli have joined forces for over a decade. In 2007, the duo premiered "The Sea Princess," and in 2010, "Noah's Ark." These innovative full-length productions push the boundaries of traditional ballet by featuring original music, aerial per- formers and mixed media scenery.
"What excites me about our original work is to see the overwhelming response from the ballet novice and enthusiast alike," says Maselli. "My goal is to inspire new ballet audiences by bringing this beautiful art form into the 21st century with a fresh twist."
The creative journey into Camelot has been a long road. Five years ago, Allaman and Maselli sat down to embark on their third 90-minute score. Researching and gathering data on the legend of Camelot was critical to creating a storyline suitable for stage and telling this familiar story without dialogue. Once the scenes and characters were structured, the next nine months were spent building themes, melodies and intentions for the score.
"Few regional ballet companies have the creative and financial resources to launch into original projects such as these," says Maselli. "I feel grateful for the opportunity to bring 'Camelot' to the stage as well as to our community."
Pacific Festival Ballet – Camelot – Behind the Scenes Video
Purchase Tickets
If you would like any assistance with your ticket purchasing needs please feel free to reach out to us at
---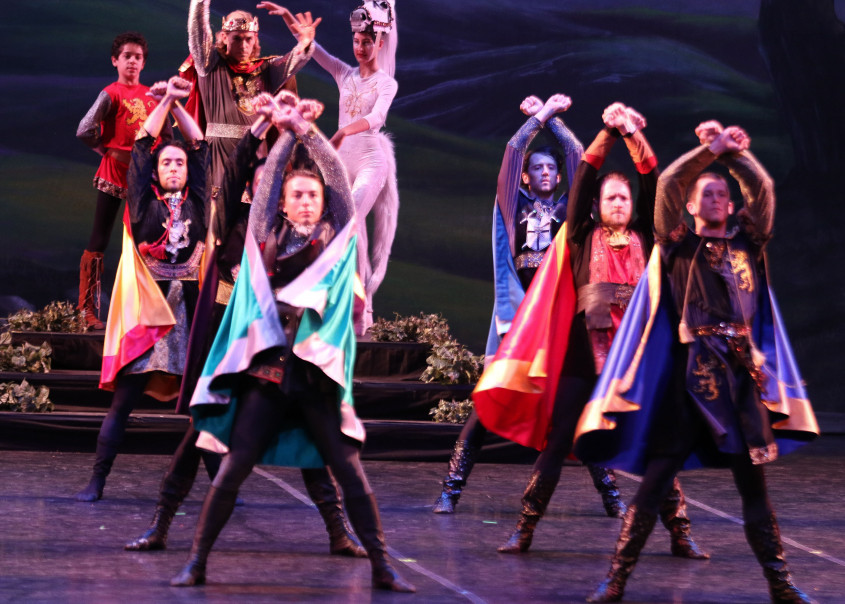 Pacific Festival Ballet – Camelot Performance May 15th, 2021 – 7pm
With a cast of 80 dancers, over 100 costumes have been purchased or made by local professional seamstresses and volunteer moms. Every Saturday there is a bustle of activity at California Dance Theatre, the training school of Pacific Festival Ballet, where studios are filled with rehearsing dancers and the upstairs loft transforms into a creative workshop. Costumes are fitted and embellished, medieval capes tailored and trimmed, fairy wings attached and molded. Several enchanting elements of Camelot are the stallions belonging to the Knights of the Round Table as well as the mystical winged creatures that mingle with the citizens of the Land
Watch now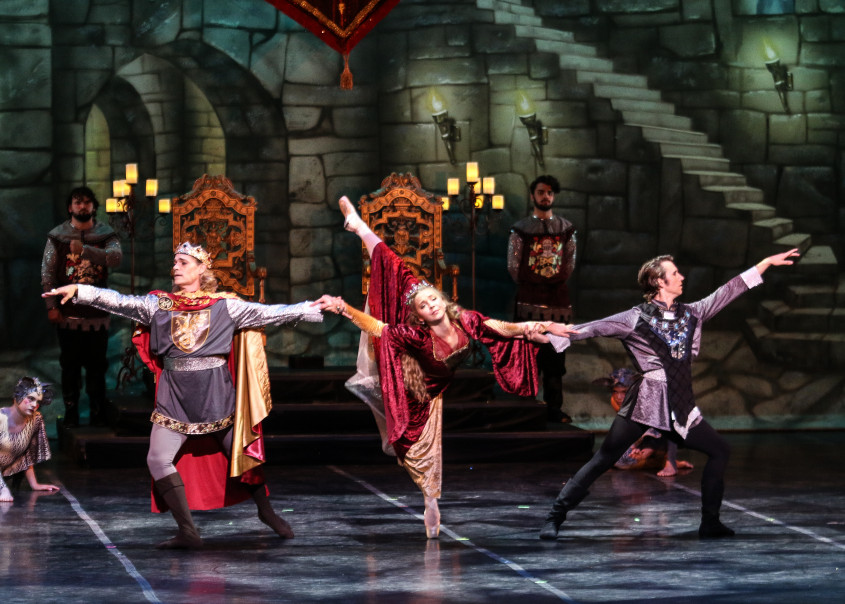 Pacific Festival Ballet – Camelot Performance May 16th, 2021 – 7pm
With a cast of 80 dancers, over 100 costumes have been purchased or made by local professional seamstresses and volunteer moms. Every Saturday there is a bustle of activity at California Dance Theatre, the training school of Pacific Festival Ballet, where studios are filled with rehearsing dancers and the upstairs loft transforms into a creative workshop. Costumes are fitted and embellished, medieval capes tailored and trimmed, fairy wings attached and molded. Several enchanting elements of Camelot are the stallions belonging to the Knights of the Round Table as well as the mystical winged creatures that mingle with the citizens of the Land
Watch now