Welcome!
Please enter your ticket number to watch the Event
Dates: 10/17/2020
Location: Live Broadcast from the Brea Curtis Theatre
Featuring 13 Professional Artists from LA Ballet, Nevada Ballet Theatre, and others.
Ballet Project OC Fall Event "Celebrate Dance!" is as inspiring and joyful performance. The dancing and the music are superb and our goal is to provide an evening of delightful entertainment!, This is our 2nd Event in the past two months and we could not have done this without all of you. As for the Artists, there are no words to describe the talent we watch, the charm, strength, passion of artistry.
All I can say is WOW, and WE ARE DOING THIS AGAIN!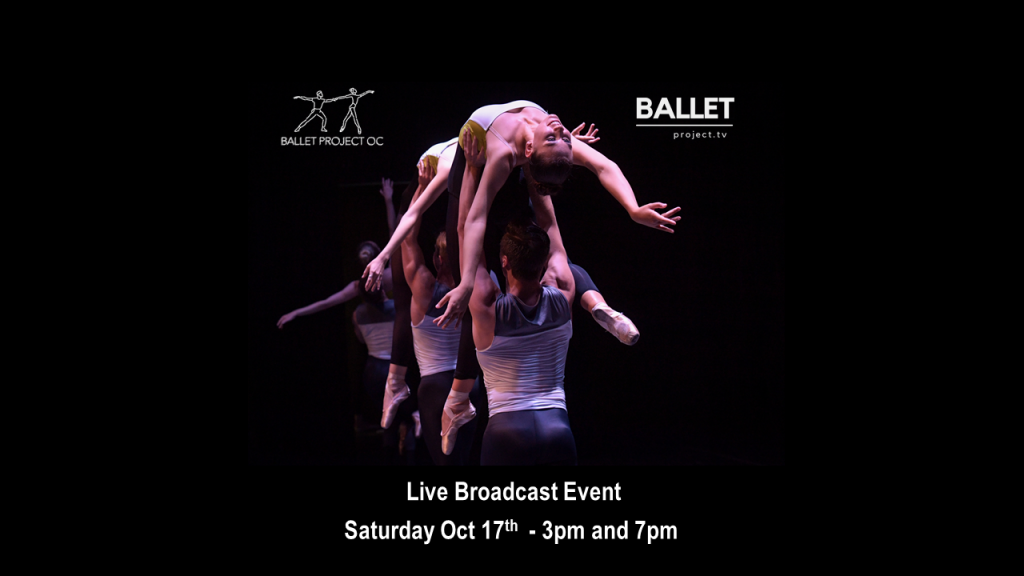 Make a contribution to Ballet Project OC